The 2021-22 NHL season is right around the corner, and Vaughn's looking to bring some absolute HEAT. There's a lot going on that I can't quite talk about yet, but if you're a ride or die Vaughn fan you're going to absolutely LOVE what comes out.
If you're reading this I know you have to be a J. Quick fan. He's one of the most electric goalies to watch in the last decade! The things he's able to do with his body to make a single save is truly incredible. My favorite thing about watching Quickie is that I always remember the hundreds of people that come up to me, across the country, ALL ages, and they tell me they play JUST like him. It's hysterical. His stance, the way he holds his glove, the arched back, its like Gumby. But at the end of the day there are about 3 goalies I've seen with my own two eyes that actually play like J. Quick. If you're reading this, you know who you are.
Anyways… I still remember when I was sitting in East Lansing doing homework when I watched Jonathan DOMINATE the 2011-12 cup playoffs. Anytime a team makes a deep run in the playoffs, obviously the teams great, but at the end of the day the goalie has to be lights out. Quickie was everything that run dominant, reliable, All Star, League Leader in Shutouts, Stanley Cup Champion, and Conn Smythe winner.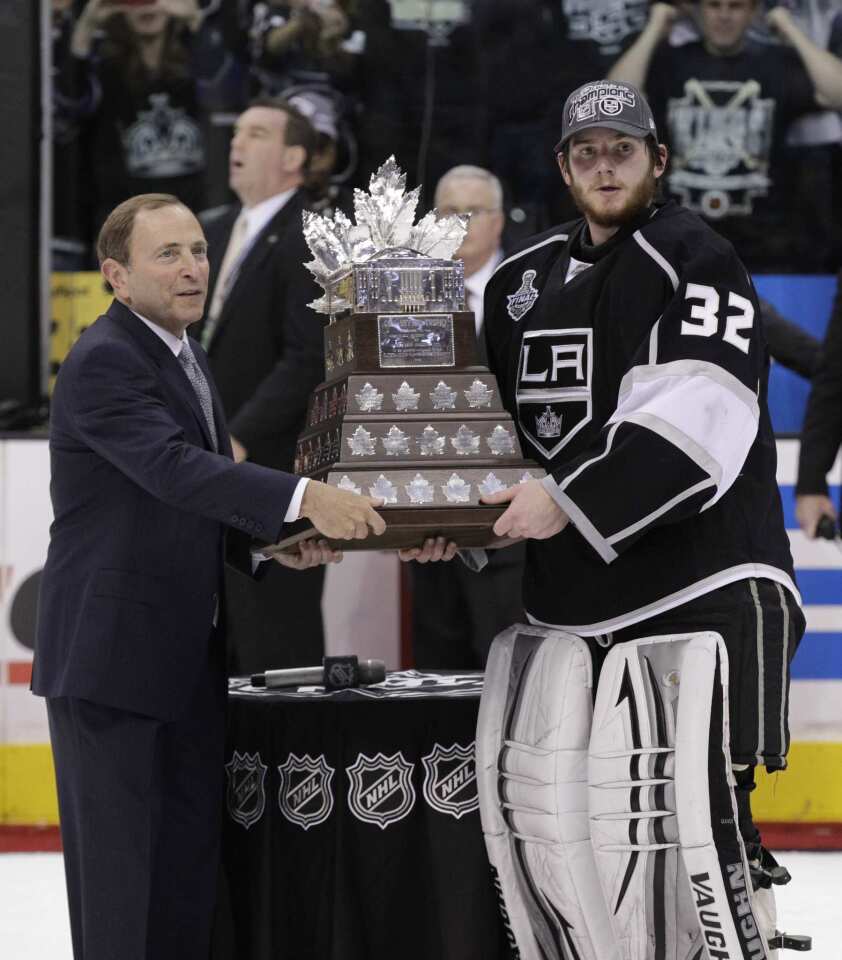 Quickie also should trademark his split saves. There's no one else in the league that is that explosive left to right. The even crazier part to remember about that series, he was going toe to toe with Hall of Famer Martin Brodeur.
Does anyone else remember when Quickie was on Twitter? Man that was wild, the chirping between him and fans. I think that account is still out there…
So it's only fitting that, ten years later, Quickie commemorates an incredible season with the same classic look. The L.A. Kings are in a very different position this season than they were in 2011-12, but it'll be exciting to see what Quickie does in the new gear.
-3v
Twitter -@evbommarito